SEO Tools
SEO tools examine a website's potential for high placement on search engine results pages. They offer details about backlinks, keywords, and insights into SEO competition online.
What can be examined using SEO tools?
Monitoring the domain is essential for webmasters and SEO specialists to decide how to optimize for search. The following points deserve your consideration.
Keywords
Finding the most popular search terms related to your website and the rivals who are also utilizing those terms is done through keyword analysis. They aid Google and other search engines in choosing which websites to match to users' requests. Google Keyword Planner is a tool.
Content
Keywords that correspond to search terms should be used in the website content. The use of keywords in the content's titles, descriptions, and tags is crucial for search engine optimization (SEO). To score highly in organic search results, content must be interesting, relevant, and distinctive in addition to including keywords. To present Internet users with the most effective websites for their search, sophisticated algorithms measure each of these variables.
Backlinks
A good ranking also depends on backlinks. A backlink is an external website that links to your website. High-traffic websites might assist in directing visitors to your website. Your ranking is also impacted by how frequently other websites link to your website.
Domain
Because Google and other search engines examine the URLs for keywords to determine the content of the site, domains are crucial for SEO. Including keywords in the URL aids Google in determining the topic of the page and is one of the criteria used to match a site to a searcher.
Ranking
Numerous SEO tools are made to assess the position of specific websites. By comparing them to rival websites, they rate individual pages and entire websites. It's critical to employ keywords wisely, create original content frequently, and publish backlinks to the site whenever you can to maintain good search ranks.
Traffic
Some tools allow for the measurement of both internal and external website traffic flow. It tracks how frequently people visit the website, where they come from, and how they utilize the site. They may also reveal the search terms the user used to find the website.
Some SEO tools examine the information from social networks like Twitter, Google+, and Facebook. They can track how frequently blog pages or articles are linked on social media, as well as roughly how many users view a blog or other subpages of a domain. Additionally, a lot of technologies scan for frequently used terms to uncover patterns in social networks.
Provider
The makers of SEO tools are numerous. They provide a wide range of possibilities, from cost-free services to more involved and pricey ones. The most well-known suppliers of these software and related services are Sistrix, Searchmetrics, Xovi, Ryte, Moz, and SEMrush.
Costs and SEO tool payment schemes:
There are several standard versions, but prices for SEO tools vary.
Many tools are available for no charge; some are basic versions of products with constrained uses.
Some service providers need a one-time fee for perpetual use.
Most professional products have recurring fees, typically per month or per year.
Vendors may occasionally charge based on volumes, such as the number of pages or searches.

SEO tools have issues sometimes
When SEO tools attempt to assist websites in circumventing Google or other search engine algorithms, this can be troublesome. Google can identify "content farms'" low-quality content. These businesses provide low-quality content with the intention of ranking for specific keywords, which can harm the sites' rankings. Websites' search rankings may suffer if they post duplicate content, low-quality information, or have an excessive number of backlinks.
To assist a website to be optimized for search engines, SEO tools are a crucial factor to take into account. Numerous tools assess various SEO elements while differing in the range of their functions. The most crucial areas to be examined are social media, domain, backlinks, content, and keywords.
Benefits of SEO tools
Tools are unquestionably beneficial for SEO. It is not a novel concept that SEO tools are helpful for SEO. The majority of marketers are aware that information is power and that one's understanding of SEO is only as solid as the facts it is based on. Your SEO approach will get stronger the more accurate, dependable, and simple-to-use tools you have at your disposal. You'll learn a lot about not only how well your own site is functioning but also how your rivals are approaching SEO.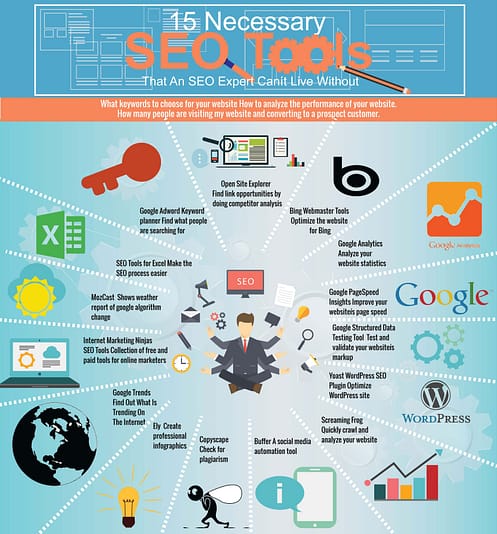 Analyze competitors' SEO tactics
It can be simple to turn to the Dark Side in a world filled with dubious marketing and SEO strategies. Fortunately, you can scratch that need without breaking any moral boundaries by snooping on your rivals. Numerous SEO tools, such as SEMrush or Raven Tools, let you investigate the SEO tactics of your rivals. You can find out where their backlinks are coming from, as well as how their content is performing across platforms, in addition to seeing their traffic statistics and rankings.
Reference Profile
Using SEO tools to view your competitors' backlink profiles is one of the sneakiest ways to keep tabs on them. You can view the websites that are linking to them, their authority, the anchor text, and a lot more information here. You can view the websites that are linking to them, their authority, the anchor text, and a lot more information here.
After that, you can prepare your strategy for contacting such websites to request links to your own website. You don't need to spend time searching the internet for industry domains because you can quickly create a list of prospects.
Keyword Possibilities
With greater experience in SEO, creating a list of keyword chances might get more challenging. It's possible that you've run into a brick wall and are unsure of what material to add next. You may see the new and existing keywords that your rivals are ranking for by using SEO tools. Then, you may use the tools to find relevant keywords, add these terms to your own list, and even think about branching out into new markets.
Reduce the cost and time of manual SEO audits
When it comes to finding problems with websites, thorough SEO audits provide a plethora of insight. Unfortunately, doing thorough audits by hand frequently takes a lot of time and money. Convert your ranking objectives into more organic non-brand traffic. has all the essential factors required to obtain trustworthy results.
The same (or similar) results can be delivered with half the time and money using SEO tools. Utilizing SEO tools can reduce this time and expense in half while still producing results of the same (or higher) calibre.
Locate Effective Keywords for Content and Content Marketing
It is simpler to say than to accomplish to choose the ideal keywords for your website. Finding industry phrases with a respectable search volume and little competition is insufficient. Many other elements are present.
One reason is that users' search words now count more than ever in terms of their intended usage.
what are users searching for?
for uncomplicated details?
to address a challenge?
to purchase a good?
You must respond to these inquiries.
You can find keywords with the aid of SEO tools that you might not have previously considered. They will provide associated keywords and variants that can be used in various kinds of content. The analysis of competitors is one method for discovering these. Another method is to look at the terms that your website already ranks for, the position you have, and the terms that could use a boost.
Find keywords using SEO tools that:
Although your website is already ranked for these terms, some additional optimization could have a significant impact.
You can remove these from your strategy since they are search terms for which your website currently ranks well.
Keywords that show variations and that you are performing well on are worthwhile targets.
You will learn from this whether new content should be added or whether the currently existing content needs to be optimized. You can use SEO tools to find out how your rivals are approaching content marketing. To determine whether they are using content upgrades themselves, simply examine their posts with the highest rankings and/or the most backlinks. With the use of SEO tools, you are able to think outside the box and use the information to inform a comprehensive SEO plan.
Monitor SEO Development & KPIs
The main metric used by many website owners to gauge their SEO success is their rankings. However, there are a lot of additional statistics that are important to take into account, particularly organic traffic and conversions. It can be challenging to compute these on your own. Thankfully, SEO tools make it quite obvious when your SEO efforts are succeeding.
Your goals and business strategy will determine the key performance indicators (KPIs) you use to track your performance. Some of them could be:
keyword positions
Dominant domain
amount of backlinks
Completes traffic form
Sales\sShares\sClicks
Facebook comments
To make sure that not only are you getting more traffic, but that traffic is converting, it is important to track your success across a variety of metrics and platforms. You may even track for certain keywords and keep an eye on the backlinks you're aiming to get with tools like Raven Tools. You can create reports that contrast your advancement from one period to the next and with that of your rivals. Always be aware of the success of your SEO efforts. To monitor what matters most for your website, use SEO tools.
Conceptualize & Visualize Data
The presentation of data as a graph or chart is known as data visualization. Data visualization tools conceptualize and analyze the numbers in a comprehensible manner rather than requiring the user to do so themselves. This is quite useful if you are tracking the evolution of your SEO efforts, looking at user demographics, or evaluating the efficacy of your marketing initiatives.
Communicate a Clear ROI to Clients
SEO tools also make it simpler to demonstrate to clients the outcomes. If you work in marketing or SEO, your customers expect to see growth in both traffic and sales. What is working and what isn't is incredibly obvious thanks to SEO tools.
SEO tools can be used for more than just monitoring your rankings or doing keyword research. You can learn a lot about your competitors, the effectiveness of your SEO strategy, and whether or not your clients are seeing a positive return on their investment. You can construct your SEO strategy from the ground up using a variety of tools.
7 Free SEO Tools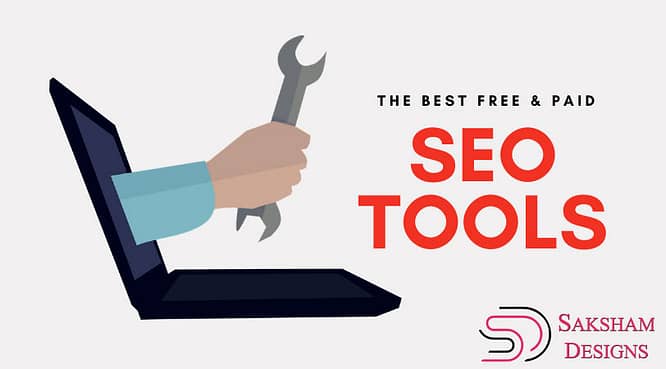 Sitemap Validate
With the use of a sitemap validator, these XML or HTML files may be processed and checked for faults. Errors are defined as:
Inaccessible pages for search engines
404 Not Found
401 mistakes
The sitemap contains too many URLs
unauthorized URLs
Search engines may not be able to index each page you list if your sitemap has any of those mistakes. It can take a while to manually read XML files for errors, and you also need to test the URLs. Fortunately, sitemap validators let you avoid all that effort and immediately begin addressing any issues they find.
It's easy to use a sitemap validator. You might need to upload an XML file or provide the URL of the sitemap for your website, depending on the programme you use. If you make use of a tool like XML Sitemap Validator, the latter possibility can be applicable.
Search engines can index the URLs contained in the sitemap if you receive a clear report without any errors. You can submit the sitemap without risk to Google, Bing, Yandex, or any other search engine you choose. You'll need to know how to correct problems, though, if you encounter any.
Video Comparison of Website test
The best and most complete free tool for Video Comparison of Website test and calculating website load times is undoubtedly webpagetest.org. It delivers a lot of really sophisticated data, which is unfortunate. Today I'll demonstrate what you must do, how to organize the disorganized data, and what parameters you require for a qualified study. Because you cannot optimize your own websites or the projects of your customers unless you are aware of how they load.
In this essay, we give webpagetest.org the highest commendation. Perhaps overly so, but not without cause. Because the only tool we are aware of that reliably determines the actual and perceived load times of your site is Webpagetest. And all of the stuff is without price. That's how it should be: no payment requirements, no subscription model, just useful data, and an API that lets you fully automate the process.
Advance Robots.txt tester
The robots.txt Tester application lets you see if your site's robots.txt file prevents Google web crawlers from accessing particular URLs. This tool can be used, for instance, to check whether the Googlebot-Image crawler can access the URL of an image that you want to prevent from appearing in Google Image Search.
The robots.txt Tester programme allows you to enter a URL. The programme checks your robots.txt file in the same way that Googlebot would and ensures that your URL has been correctly banned.
Validate the robots.txt file.
Scroll through the robots.txt code in the tester tool for your website to find the syntax mistakes and logical inconsistencies that have been noted. The number of syntax problems and logical mistakes is displayed just beneath the editor.
In the text box at the bottom of the page, enter the URL of a page on your website.
In the dropdown menu to the right of the text box, choose the user agent you want to imitate.
To check access, click the TEST button.
If you want to know if the URL you typed is blocked from Google web crawlers, examine if the TEST button now says ACCEPTED or BLOCKED.
If required, modify the file on the page and retest. Keep in mind that page modifications are not stored on your website! See the following action.
Copy your modifications to your site's robots.txt file. This tool simply tests against the copy that is hosted in the tool; it does not alter the original file that is on your website. This tool simply tests against the copy that is hosted in the tool; it does not alter the original file that is on your website.
Bulk HTTP status checker tool
You can view a brief overview or explanation of your HTTP code using Bulk HTTP status checker tool.
For instance, "OK" will be given as the status for a URL that returns a 200 HTTP status code. This is due to the fact that a 200 HTTP status code denotes a live page. This code is ideal because it indicates that both people and web crawlers may access the website.
Read your HTTPS status report correctly
You should check for the following in your report generated by the HTTP status code checker:
3xx redirection errors on your site, which disclose both temporary and permanent redirects
4xx client problems restrict users from accessing a particular page on your website.
Users are unable to access a specific page on your website due to 5xx server problems.
These are typically the HTTP statuses that you should respond to first. Start with 5xx server errors, then go on to 4xx client errors, and finally 3xx redirection errors. The usability and discoverability of your website will be significantly impacted by how these issues are fixed in order of priority.
Quick content ideas
For quick content ideas the best tool is Solve which is very helpful. Similar to Ubersuggest, Soovle provides keyword recommendations as you type. But what it does differently is that, rather than producing a long list, it also offers you suggestions from Bing, Yahoo, Amazon, YouTube, Answers.com, and other sources in addition to Google.
As you may anticipate, each platform might produce unique insights. For instance, Answer.com provides frequently asked questions concerning your primary keyword, and YouTube's suggested videos will inform you of what people want to watch on the subject (like unboxing videos or reviews).
These ideas can frequently spark less popular long-tail keyword recommendations that you can use to your advantage.
OG Tag debugger
When URLs are posted on social media, the way they are displayed is governed by Open Graph meta tags. They are a component of Facebook's Open Graph protocol and are also utilized by Twitter and LinkedIn (if Twitter Cards are absent).
They are located in that area of a website. Open Graph tags are any tags that begin with og: before a property name.
How to check and fix tags for Open Graph
After deploying all of the tags, you must confirm that they are operational and prepared for sharing.
Use these instruments for that:
Facebook Share Checker
LinkedIn Post Inspector
Twitter Card Validator
They all operate similarly. They display the page's appearance by pulling tags from it.
Comprehensive Website Test Extension
A browser's extension increases its capabilities. It was made with well-known web-based technologies, including HTML, CSS, and JavaScript. Although a comprehensive website text extension has access to its own set of JavaScript APIs, it can also use the same web APIs as JavaScript on a web page. This implies that an extension has a lot more functionality than the code on a web page. To deliver new browser features or content from your website, use an add-on. In order to improve the service you provide, permit users to collect information from the pages they visit.
Web page content can be changed by using browser extensions, which, for instance, enable users to add their favorite image or logo as the background of each page they visit. Similar to standalone theme add-ons, extensions may also let users change how the Firefox UI appears.
Use these SEO tools to increase the web traffic to your website and see the change to grow your business successfully.
What is content writing and what are the 5 tips for avoiding mistakes in content writing?
The 21 benefits of SEO for business
What is Digital Marketing and how its help you grow your career from 0 to 10?